Easy to get here, hard to leave
Nassau County, located on the coast of northeast Florida, is known for its beautiful beaches, historic sites, and laid-back, coastal lifestyle.
Nassau County may be entered along one of four major state and interstate transportation corridors: Interstate 95, US 301/US 1, US 17 and Florida A1A/State Road 200.
The first two Interstate 95 exits in Florida – 380 and 373 – are located in Nassau County.
Two bridges -- one on the west and one on the south -- connect Amelia Island to the mainland. No tolls are charged on either bridge.
The St. Johns River Ferry which connects Mayport to Fort George Island, provides scenic access from the south. The ferry operates daily including holidays. Call (904) 241-9969 or visit www.ferry.jtafla.com for schedule and fares.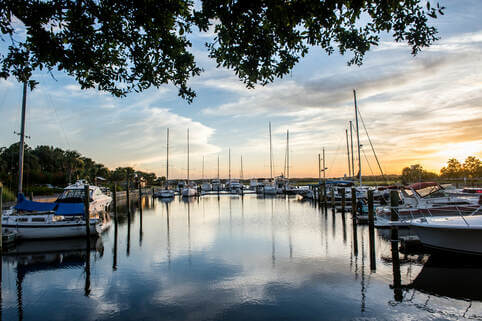 Jacksonville International Airport (JAX) is located about 25 miles from Amelia Island and links Northeast Florida with cities across the United States and abroad.  Serving both local and visiting pilots, the  on Amelia Island accommodates Gulf Stream IV aircraft or smaller while the Hilliard Airpark is one of the last remaining public grass landing strips in Florida.
​
Nassau County is framed on the north and west by the St. Marys River and on the east by the Atlantic Ocean. Amelia Island is the northernmost port of call along the Intracoastal Waterway in Florida. Public and private marinas are available to serve both transient and resident boaters.