Discover a barrier island of unique charm and beauty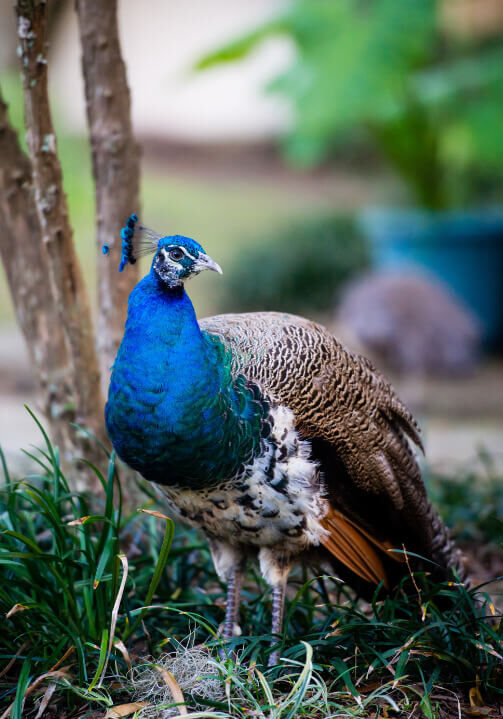 Amelia Island's main attraction is the great outdoors.
A mild climate and diverse landscape mean endless options for outdoor activities in Amelia Island. For instance, fishing, boating, horseback riding, beach-combing and soaking up rays are among the favorite pastimes here.
In this tranquil place of sea, sand and southern hospitality, you'll enjoy a host of modern activities while stepping back in time. Nature lovers will find Amelia Island irresistible – for example, a host of exotic animals and endangered species such as bobcats, otters, manatees and sea turtles find refuge here.
Named in honor of Princess Amelia, a daughter of George II of England, the readers of Condé Nast Traveler ranked Amelia Island #3 of the Top 10 Islands in the United States for 2022.
The historic Victorian seaside community of Fernandina Beach on the island's northern end welcomes visitors with interesting tales, historic attractions and an eclectic mix of shopping, dining and nightlife.
The island's southern end offers world-class resorts, challenging golf courses, unspoiled wilderness and beautiful ocean and marsh front communities.
American Beach is listed on the National Register of Historic Places for its storied history as one of the few places African-Americans could go to the beach during the Jim Crow-era in the South.
Amelia Island is a wonderful place to vacation or host your next event, and whether you're planning a wedding, honeymoon, reunion or business retreat, the island has everything you need. It really is possible to spend every day in paradise – just ask a local.
A majority of Amelia Island is within the city limits of Fernandina Beach. For more information on the education and recreation amenities available on the island visit our Fernandina Beach page.
Biking Trails
Amelia Island provides a number of options from rugged trails winding past century-old, moss-laden live oaks and natural waterways to smooth, scenic coastal paths. If you didn't bring your own bike, rentals are available throughout the island and guided bicycle tours are offered at some locations. View and download the Amelia Island Bicycling Brochure or pick one up at the Welcome Center in Historic Downtown Fernandina Beach. 
Community Centers
American Beach Community Center
(904) 277-7960 | map
​County Parks
Amelia Island Trail
Biking, running, walking trail - Runs parallel to Florida A1A from Amelia Island State Park to Peters Point Park
Burney Park
Beach access, indoor & outdoor showers, pavilion, picnic tables, restrooms | map
Peters Point Park
Beach access, pavilion, picnic tables, handicap accessible, indoor & outdoor showers, restrooms | map