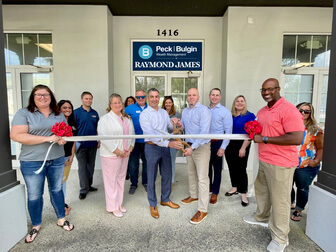 Nassau County Chamber of Commerce Ambassadors are volunteer members who serve as ambassadors to the business community in Nassau County.
Dressed in the signature red, Chamber Ambassadors mentor new members and keep the flow of communication open between the Chamber and local businesses and organizations. Our Ambassadors represent the Chamber at grand openings, ribbon cuttings and assist at other Chamber events including our Annual Meeting, Business After Hours and Membership Luncheons.
Chamber Ambassadors are motivated to give back to the community, encourage business and help spread the word about benefits of Chamber membership.
To download the application to become a Chamber Ambassador, scroll down, click the application button at the bottom of this page, fill out the form, and email it to info@NassauCountyFLChamber.com.