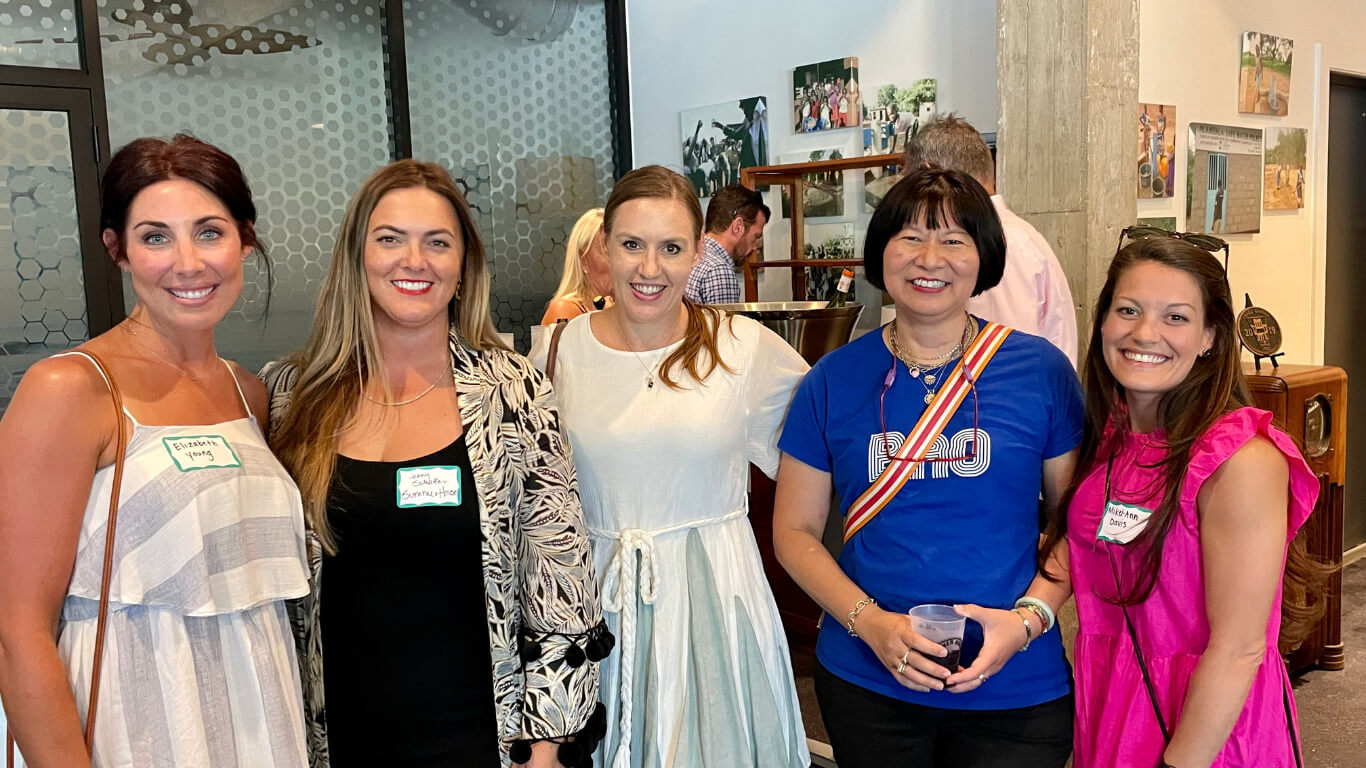 Advocacy
With more than 800 members representing thousands of area employees, the Chamber speaks with a strong and credible voice for business.
Business Resource Innovation Center (BRIC)
Chamber members have access to the BRIC for meetings, coworking, conference/video capabilities, office supplies and resources. See the Business Resource Innovation Center page for more information.
Business Development
Small business counseling can be arranged, providing you with business mentors from the University of North Florida's Small Business Development Center and SCORE Jacksonville.
Business Referrals
The Chamber receives more than 50,000 inquiries annually. Members, residents and visitors are referred to Chamber member businesses. The Chamber's on-line directory also helps potential customers find your business.
Business Start Up and Relocation Information
Businesses looking to move or expand into Nassau County receive information outlining the economy of Nassau County and other requested information. Families looking to move to our area are furnished with information from many different sources.
Credibility 
National studies indicate that being a member of the local Chamber of Commerce increases a businesses' credibility and reputation.
Discovery Map of Amelia Island and Surrounding Areas
We are the only Chamber of Commerce in the nation to own and operate a franchise. We print 350,000 Discovery Maps and distribute them to over 350 locations annually. Members receive a discount on advertising.
Discover Nassau Life & Leisure Guide
Inclusion in the Discover Nassau guide increases visibility for your business among visitors and residents. The guide is a great resource for locating other Chamber members providing the goods and services you want, and it is distributed to visitors, newcomers and potential residents.
Hot Topics
Relevant educational programs are conducted three to five times monthly. Topics range from social media training to cash flow management.
Human Resources Consultation and Tools
Each member receives two hours of private consultation with a Human Resources attorney as well as access to the current Florida Employment Law Manual and compliance library which allows users to download and customize hundreds of policies and forms.
Leadership Nassau
The objective of Leadership Nassau is to assist in the development of community leaders by providing participants from diverse backgrounds with an understanding of the problems, opportunities and issues facing the community. The program fosters the development of leadership skills and techniques in an environment that encourages the establishment of new relationships and communication between participants.
Member News
The Chamber shares information about its members in the news blog, weekly newsletter, social media posts, and member events on the Community Calendar.
Member Decal
By displaying your decal, you let everyone know you've invested in our community. A recent national study showed if consumers know a business is a member of its local Chamber, they are 80% more likely to patronize the business in the future.
Networking
Business After Hours, Coffee & Connections, Quarterly Luncheons and Ribbon Cuttings are just a few examples of the networking opportunities provided by the Chamber. For additional information about upcoming Chamber events, check out the Chamber Events Calendar.
Promotion and Advertising
Promote your business and organization through the Chamber. Our Welcome Center is full of our members' brochures and business cards for visitors' use. A number of advertising opportunities, including the Discovery Map and Discover Nassau guide, are available to promote your business.
Representation
As a Chamber member, you will be in Nassau County's largest business advocacy group.
Sponsorship Opportunities
Only Chamber members are eligible to sponsor Chamber events such as Business After Hours, the Quarterly Luncheon, Annual Awards Dinner & Gala and the Public Officials Reception.
Volunteer Opportunities
Join the men and women from member organizations who serve on Chamber committees, councils, or as Ambassadors. Contribute to the community while simultaneously promoting your business.
Website Listing
As a Chamber member, you are automatically listed by business category and business name. Our business directory averages more than 90,000 searches monthly.
Welcome to the Neighborhood Program
The Chamber offers members the opportunity to place coupons or small gifts in welcome bags that are given to new residents of Nassau County. Advertisers receive a list of 'new movers' each month.