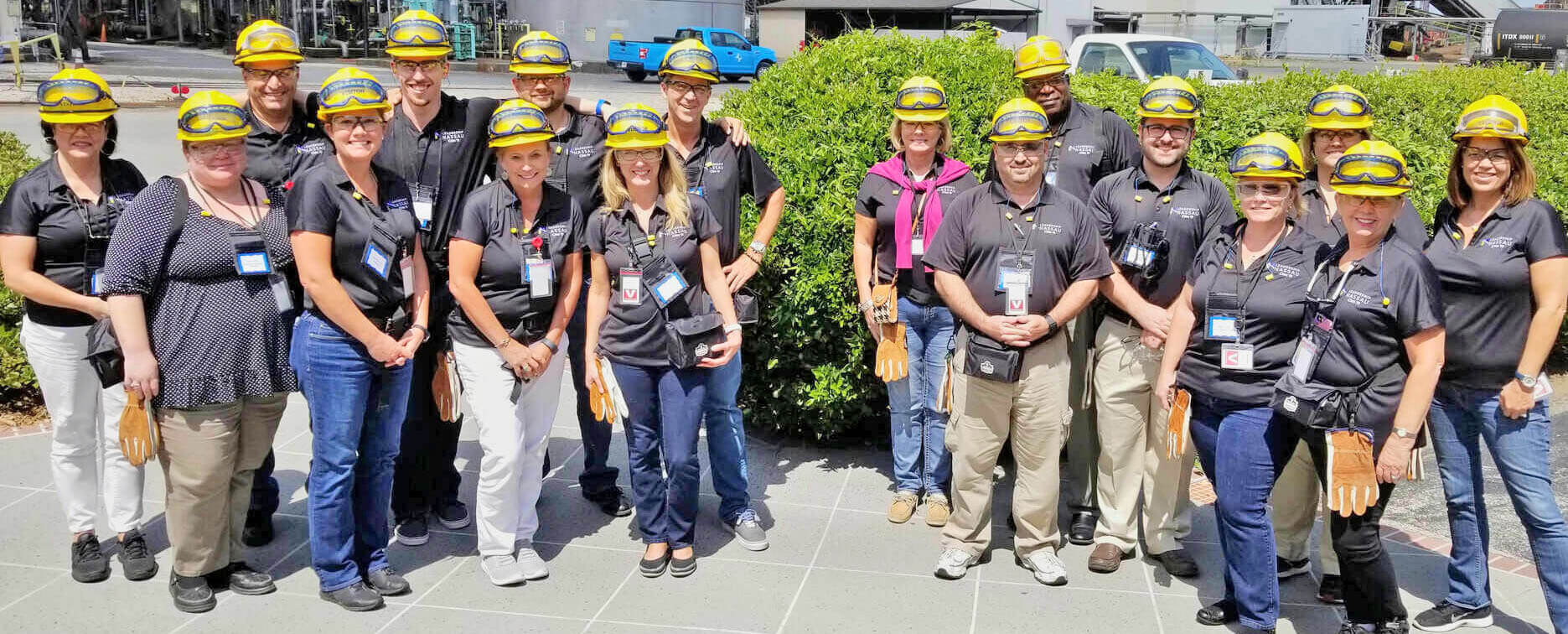 Developing Leaders throughout Nassau County
The objective of Leadership Nassau is to assist in the development of community leaders by providing participants from diverse backgrounds with an understanding of the problems, opportunities and issues facing the community. Additionally, the program fosters the development of leadership skills and techniques in an environment that encourages the establishment of new relationships and communication between the participants.
Participation is open to all citizens of Nassau County. Leadership Nassau will target individuals with diverse geographical and social–economic backgrounds and seek a racial, gender and age mix reflective of the population at large. The recruitment process ensures a group selection representative of local business and professionals, education, labor, social services and government. Since the selection process is highly competitive with a limited number of participants, applicants are encouraged to reapply to subsequent programs if not initially accepted.
If accepted into the Leadership Nassau program, each participant will be billed for the tuition fee which covers all program costs including expenses at the Opening Retreat and material, transportation, and meal costs during regular sessions. A limited number of partial scholarships may be available for those requiring financial assistance.
Participation Responsibilities
Leadership Nassau consists of an Opening Retreat, Closing Session, and eight program days. Programs are scheduled monthly beginning in September and ending in May. Attendance at all sessions is expected, with participation in the Opening and Closing Sessions being mandatory. Furthermore, involvement in Leadership Nassau extends beyond program completion. As members of the Alumni organization, graduates are encouraged to assume active roles in local organizations and contribute to future Leadership Nassau programs.
Through various team-building activities and exercises, students will work together to get to know one another and gain insight into themselves and fellow classmates. Goals of the day include:
Enhancement of consensus and communication skills

Developing leadership skills

Developing a sense of team work that will carry on throughout the program
The goal is to provide a greater understanding of Northeast Florida and Nassau County's role in the region. Participants will be encouraged to think regionally, increase collaboration, and develop relationships outside Nassau County.
The goal of the day is to give participants a greater understanding of economic forces impacting Nassau County. Topics include tourism, industry and the role of the Chamber of Commerce.
Education, Technology & Infrastructure Day
The goal of the day is to increase participants' understanding and awareness of the function of various parts of the education system and education needs of Nassau County. Participants will interact with students at various levels of the educational system.
Government & Public Policy Day
The goal of the day is to purvey a greater understanding of the dynamics and role of government within the County and the Municipalities. Participants will interact with various County, City and Community leaders and staff.
Social, Health & Human Services Day
The goal of the day is to promote an understanding of the health system and health issues affecting Nassau County while increasing awareness of social issues and available resources. Topics include financing health care, County Health Services and essential service agencies like the Council on Aging and Barnabas Center.
Recreation, History, Arts & Environment Day
The goal of the day is to furnish a greater insight into the various performing, literary, musical and visual arts available, recreational opportunities and explore the unique history of our communities.
Justice & Law Enforcement Day
The goal of the day is to provide a better understanding of law enforcement and the justice system and the importance of cohesive roles within Nassau County. Participants will interact with law enforcement at both the City and County levels and the day usually includes a tour of the County Correctional facility.
The goal of the day is to provide students with an overview of western Nassau County and help them gain an understanding of rural communities and history. Participants will visit facilities and organizations throughout Western Nassau County including the Federal Aviation Administration Air Traffic Control Facility in Hilliard, White Oak, and Traders Hill Farm.
The goal of the day is to help each participant make a personal and group commitment as a leader in Nassau County. Participants will focus on volunteerism and leadership within local organizations.
"I was honored to be a member of the inaugural class of Leadership Nassau. Over the years, the program has evolved with the educational desires of each class. Most people feel that if they have lived and grew up in the county that they understand all aspects of it. Not so. The Leadership Nassau Program will enrich the knowledge of multi-generational families and new comers alike!"
- John Drew, Nassau County Tax Collector | Leadership Nassau Class 1
"Leadership Nassau is a great way to get plugged in to the community. During the year, you will learn much more about your community, its various economic engines, its present and future leaders and how you can make Nassau County an even better place to live and work."
- Steven M. Fahlgren, Circuit Judge, Fourth Circuit Court, Duval County | Leadership Nassau Class 10
Over the course of 23 years, Leadership Nassau has grown to become the most exclusive leadership development program in our community. More than 360 members of the Nassau County community have participated in Leadership Nassau, with graduates ranging from Circuit Judges to small business owners and everything in between.
Click below to view a complete list of every Leadership Nassau graduate. For additional information about the Leadership Nassau program, please contact the Nassau County Chamber of Commerce at info@NassauCountyFLChamber.com.